Nowadays, there are already a lot of luxury watch brands in the market. You can choose from a variety of brands and models from different manufacturers around the world. Back in the early days of watchmaking, there were only a few competing brands and most of them were created in Switzerland. Because of the increasing demand, many fashion lines and companies expanded their collection to watches as well.
Despite the number of new watch collections available today, classic luxury watch brands such as Rolex, Bvlgari, Jaeger-LeCoultre, Cartier, Omega, and Longines are still in demand. If you are in search of a new luxury watch, these brands are still some of the bests that you can consider. In this article, we will give you some of the best reasons classic luxury watch brands are still worth your penny.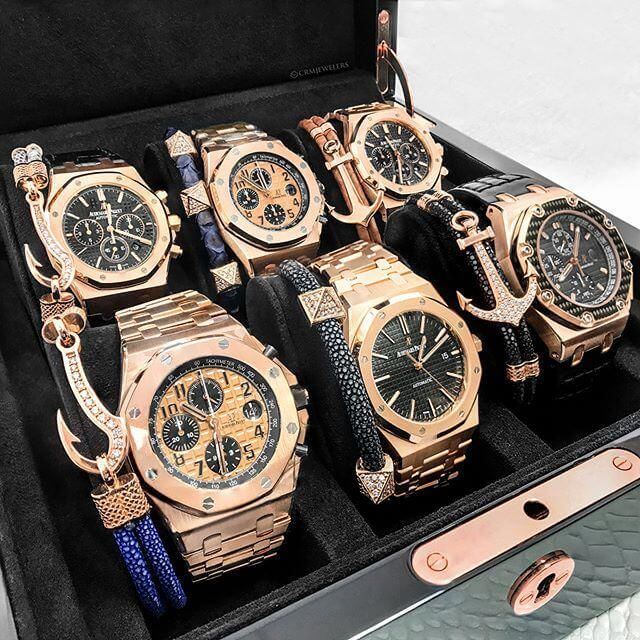 It is known around the world
Owning a luxury watch means you are a fan of quality materials and intricate details. Classic watches such as Rolex are known around the world to produce the best watch mechanism built with high-end materials. These brands are popular not only because they have been in the market for a long time, but because they have proven the quality of their products for more than a century.
Wearing a classic luxury watch is like speaking the universal language of watches. Whenever you are around the globe, people will surely recognize your watch. It's an ensemble that you can bring wherever your feet will lead you.
It's the ultimate accessory
Wearing a classic luxury watch alone can complete your overall attire. If you don't like wearing a lot of other jewelry or accessories, a classic watch is for you. Imagine yourself wearing a simple black tie or a black dress, a piece of the elegant timepiece is enough to make you look stunning and sophisticated.
Aside from that, it's also something that you can wear on all occasions. Classic luxury watches are created with a minimal design, which makes them compatible with formal events and weekend getaways. Thanks to its quality materials, you don't need to worry about exposure to extreme weather as it is highly adaptable.
It lasts for more than a lifetime
Luxury watches are known to be passed from generation to generation. Many families use this classic watch as an heirloom, and it's not just in the movies. Because these timepieces are built to last for a long time, many made it a part of their family traditions. It is one of the most priceless possessions that a parent can transfer to the children of their children. In that way, you will always have a piece of you even after you leave them.
It's always the perfect choice for gifts
Nothing beats a classic luxury watch as a gift for your loved ones. Regardless of whether you are giving it as an anniversary gift to your partner or you are giving it as a Christmas present to parents, classic watches such as Rolex and Cartier will always be the best choice. It symbolizes more than just the tag price. Giving them a luxury watch shows how much you care and value them since this is a piece of accessory that is crafted to perfection.
It's basically an art
Classic watches are handmade. Swiss watchmakers spend years perfecting the composition, design, and mechanism of a single luxury watch. While some companies are already started automated manufacturing, the foundation of it is based on years of conceptualizing an artistic piece. Old school watchmakers made sure that every piece of material included in each watch plays a big role in its functionality. It's a beautifully crafted piece of art.
It symbolizes being in control of your life
Watches teach you how to be punctual. Choosing to wear a classic watch, which is known to be one of its high precision, makes people see you as someone who takes control of his life. Wearing a classic watch is like making sure that you are doing what you need to do at the right time. It says a lot about your character as a person.
It's always a good investment
People who buy classic luxury watches know that it's not cheap. For you to own a Rolex or Bvlgari watch, you have to have extra thousands of dollars in your pocket. Otherwise, you will burn your savings buying it. However, even if these timepieces cost more than a regular watch, it promises a high return in the future.
Some people resell their luxury watches for more than the value of their original purchase. Especially if you have a limited edition design, there's a high chance that it can be a really good investment.
Shop for classic luxury watches
You can never go wrong with luxury watches. If you can afford it, there's no reason for you not to get one. At the end of the day, these watches serve more than just their purpose. If you are looking to buy a luxury timepiece, visit Watchshopping.com today.